Catching cheating husband
She was able to spy on his text messages by using the Auto Forward Spy. Although Jamal tried to deny it, the back-and-forth between him and his mistresses were all on display for Aisha to see. Christina Scott vowed she would never again be fooled by her husband Matt—who left her for another woman last year and then came crawling back.
She asked herself over and over again how can I catch my husband cheating? When she installed a mobile monitoring app on his phone she finally found out for sure. Hector Mendoza thought his marriage was rock solid until he noticed his wife Ivette receiving and answering lots of texts throughout the day … and long into the night. His suspicions led him to install a mobile surveillance program that helped him spy on texts. What he discovered with that text spy app was that Ivette was not only cheating on him, but that she was doing it with his twin brother!
Maybe you yourself have been cheated on before. Or maybe you were the cheater. Spying on a cell phone is one thing. Doing it undetected is another. You can just be you. How can you do that? By spying.
You can just install a test message spy app on their phone. Most people think that you need to have the targeted cell phone in hand in order to spy on it. And it does it all without you ever having to touch that phone. That app is called Auto Forward—and it was not only used by Aisha, Christina, and Hector, but by thousands more around the world. Additionally, you can install the Auto Forward program from practically anywhere and the owner of that phone will never even know. Plus, you can spy on an iPhone without jailbreaking it!
Parents use Highster Mobile to watch over their kids. While a good deal of people from all walks of life are using iPhone spy software to catch cheating lovers, the technology is also being used for other reasons as well. Two of the most common ones are watching over children and monitoring employees.
Parents use mobile surveillance technology to check on the safety of their kids in both the digital and real world. They can see what their kids are browsing, who they are interacting with, and what they are sharing online. There is no reason anybody would defend infidelity issues if he were not into one. If you engage in such topics and notice that your husband is not interested, or he is utterly defensive, it is a warning sign that he mind be defending his own case.
If your husband comes home with lipstick stains, he is having an affair outside. If he comes home on many occasions with a smell of cologne or aftershave lotion different from the one you are used to, you should be worried. Technological advancement has introduced diverse innovations and applications. While these innovations have improved how people interact, they have also increased the rate at which different people engage in infidelity.
The realization that your partner is cheating on you comes with so much pain. Life would be quite easier if it was easy to know when your husband is cheating —it is a concern that everybody in a relationship.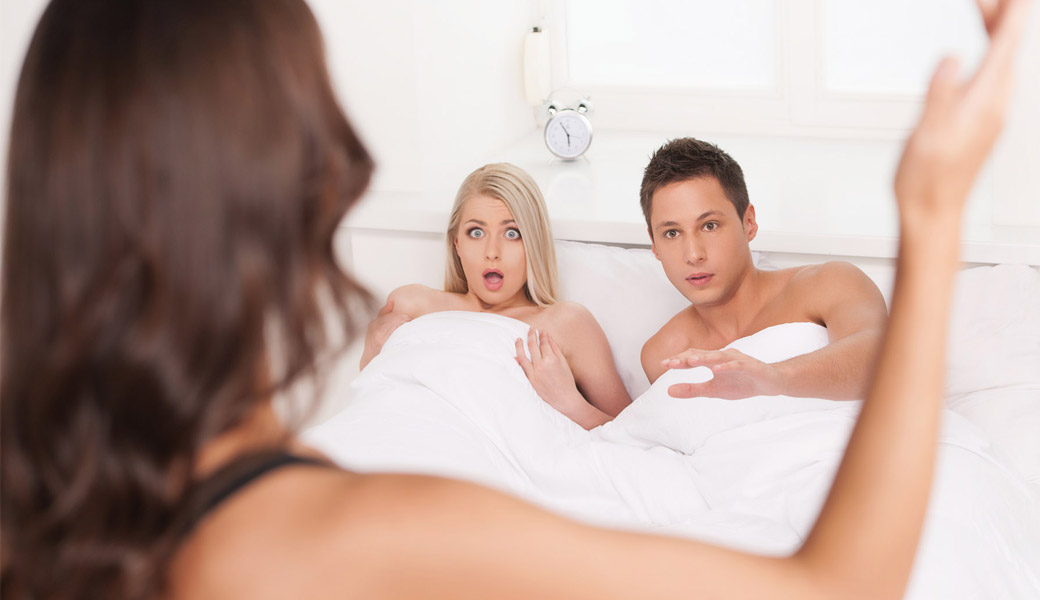 It is certainly possible to find out whether your partner is cheating on you using several spy applications such as mSpy. Infidelity is a sensitive issue in any marriage. It is advisable to be cautious when handling marriage issues in relation to infidelity since a slight mistake can cost your relationship.
Feel the feelings.
As such, if you have noticed several signs your husband is cheating, you can confront him. However, without enough evidence, you will not win any argument with your husband regarding his infidelity allegations. The important decision is to focus much attention on the areas where you think are the main source of the cheating.
Are you suspecting that your husband is cheating on you with a colleague at work? You can find out if your instincts are right by evaluating his sudden change in working hours and business trips.
How to Catch a Cheating husband using the mSpy App - suebinhosista.tk
You should remember that even if you are sure that he is having an affair and you are planning to confront him, you cannot rely on hearsay or assumptions. This implies that telling him that he is having an affair with a workmate when you have no hard evidence is out of the question. Given the fact that you cannot be following him where he goes, or checking his phone every time, what are your options? Before you use the mSpy app, it is important to have a clear picture of the advantages to expect.
Here are some of them:. The process of determining whether your husband is cheating on you is easy with mSpy.
You only need to buy the app, install and set up on his mobile device, and start tracking. Make sure that you install the application on the device that he uses mostly for his online activities. For instance, if you are worried that your husband is cheating at work, the app will help you collect information about his work activities. One of the signs husband is cheating with a coworker is engaging in long calls with one even when at home and tends to excuse himself when on such calls.
However, the app will help you notice any change in voice when your partner is on a suspicious call. Additionally, the app will help you in tracking his location, contacts, and multimedia content. In addition, if he is cheating online, mSpy app will give you all the signs husband is cheating online including a record of all the sites he visits and the searches he requests online.
What To Do If You Catch Your Partner Cheating, According To Experts
My husband is cheating on me , what do I do? Normally, no one wishes to think about the possibility that their partner is cheating. As such, it becomes hard to deal with the situation when you use the mSpy app and find that your husband has another affair elsewhere. It is an undeniable fact that the revelation of a cheating partner can be disheartening.
Catch Cheating Spouse - Catch a Cheater - Find Spouse Cheating App!
Catch a Cheating Husband;
Check Spouse Loyalty | Catch Cheating Spouse | Computer Monitoring | Mobile Spy Software.
Part 1. Top 5 Free Android Spy Apps to Catch a Cheating Spouse!
app spy per iphone 5.
In most of the cases, affected wives tend to be in a state of confusion making it hard to deal with their current situation. Nevertheless, it is also advisable to find a lasting solution lest you suffer from depression. Now that you have used the mSpy app and learned that your husband is cheating on you, what next? Here are some of the tips on how to get over a cheating husband:.
Divorce is not the only solution for a cheating partner.
Will Your Boyfriend Try to Sleep with your Sister? - To Catch a Cheater
Most of the people would advocate for you to leave your cheating husband, but have you thought about what would happen if you stay? If your husband expresses remorse about his actions as well as appear read to rebuild the marriage, why would you want to leave? Different people would stay with a cheating husband for numerous reasons. Some would do it to for the purpose of the children, others for monetary reasons, and yet others would stay out of being paranoid. How can you tell if your husband is cheating is a concern for many women.
Part 1. Top 5 Free Android Spy Apps to Catch a Cheating Spouse
It is important to be careful while in any relationship, since you never know what your significant half is doing. Living with fears that your husband might be cheating on you can be worse than the actual realization that he is doing it. What are you waiting for —get mSpy app today and determine the future of your marriage life. Cheating is an act that I believe most men can not do without because of their inconsideration and lack of strength and will to keep their pants up. As a woman and someone that happens to always commit myself to my relationships, I have been heartbroken quite a few times by cheating partners but in my last relationship, I devised that I had had enough and badly needed to catch my fiance in the act.
I searched Quora and this name kept on coming up by ex-clients who gave awesome recommendations so I immediately reached out to them and decided to give a try to get the heavy burden of suspicion off my mind. I never knew that a phone could be hacked without having physical access with it!